Main Content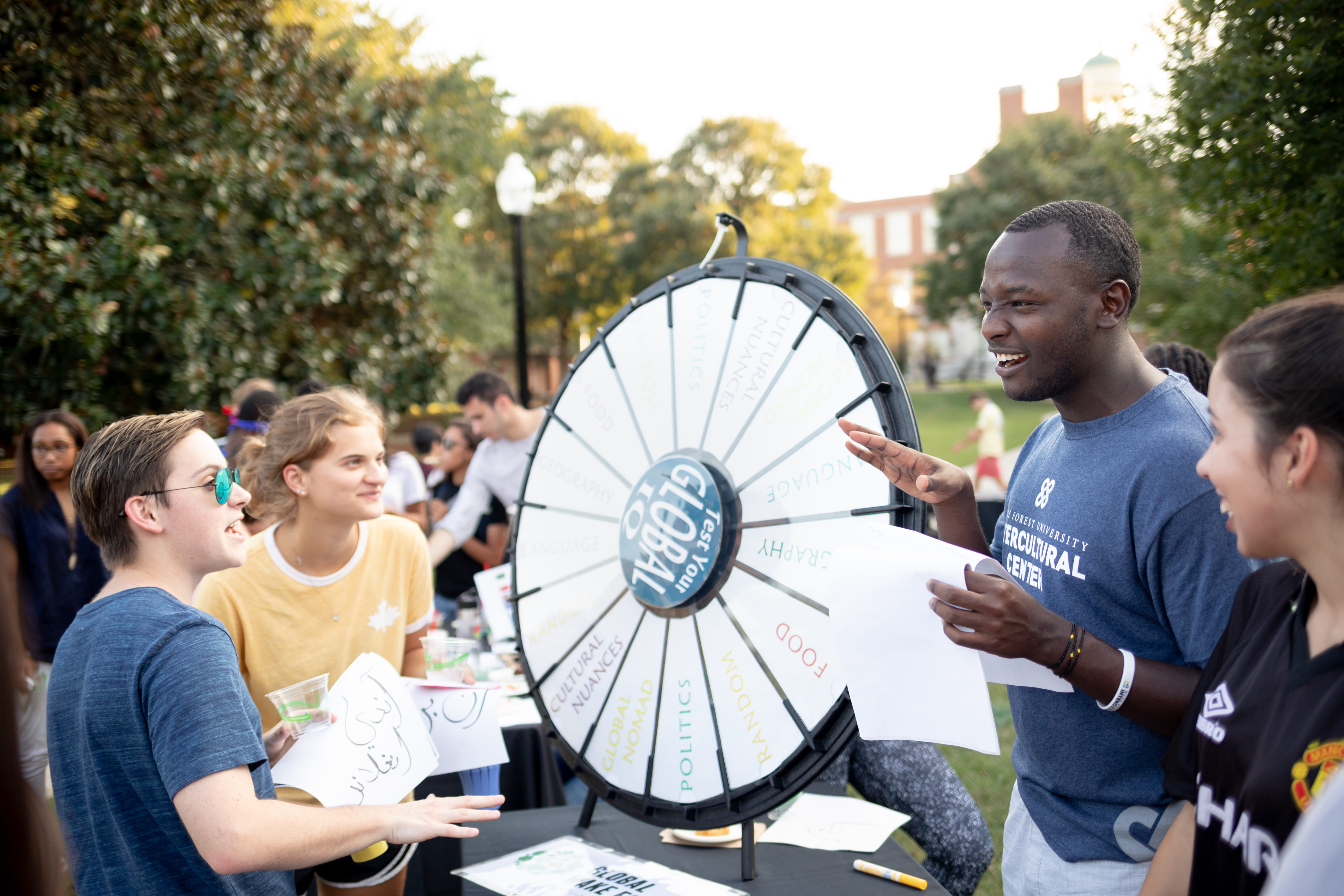 Intercultural Ambassador Application for 2019-2020
Applications are due on Wednesday, April 3rd at 11:59pm.
Intercultural Ambassadors will actively support the mission of the Intercultural Center by enhancing the experience of students from underrepresented groups and fostering an appreciation of diversity and inclusion. They will help to build an inclusive community, increase student engagement through involvement with co-curricular programming and ensure adequate assessment and buy-in of the Intercultural Center mission from the campus community.
By participating in this program, students agree to attend bi-monthly meetings, attend trainings, workshops and campus events to increase their knowledge, awareness, and skills regarding diversity and inclusion on WFU's campus and beyond. Ambassadors must commit to a full year unless they are studying abroad.
Intercultural Ambassadors must:
Be Wake Forest University students in good standing
Have a 2.75 cumulative GPA
Able to attend scheduled bi-monthly mandatory trainings
Demonstrate an appreciation for diversity and inclusion
Exhibit academic excellence, strong communication skills and leadership potential
Applications must be completed by 11:59PM on Wednesday, April 3. If you have any questions, please reach out to John Williams at williajg@nullwfu.edu.