Main Content
Jonathan A. McElderry, Ph.D.
Assistant Dean of Students and Executive Director, Intercultural Center
mceldeja@wfu.edu
Dr. Jonathan A. McElderry has served as the Assistant Dean of Students and the Executive Director of the Intercultural Center at Wake Forest University since June 2016. Additionally, he serves as an affiliate faculty member in the University's Department of Counseling. Before joining the Wake Forest community, Dr. McElderry served as the Director of the Gaines/Oldham Black Culture Center at the University of Missouri.
His research has sought to raise awareness of the experiences of underrepresented students at predominantly White institutions and provide strategies to increase their academic and social success.His professional activities include holding several leadership positions within the American College Personnel Association; serving as a Co-Lead Facilitator for the Leadershape Institute and a standout scholar-practitioner, who has authored/co-authored research articles, book chapters, and mainstream resources. He has presented both nationally and internationally and has received several awards for his work in higher education.
Dr. McElderry holds a Ph.D. in Educational Leadership and Policy Analysis from the University of Missouri, a M.Ed. in College Student Personnel from Ohio University, and a B.S. in Administration of Justice from George Mason University.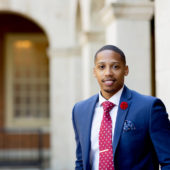 John G. Williams
Assistant Director
williajg@wfu.edu
John G. Williams serves as the Assistant Director in the Intercultural Center. His interests in student affairs/higher education center on first-generation and low-SES students, advising, and union operations. Also, he has sought to raise awareness towards the achievements for men of color through various programs. John earned a M.S. in Educational Leadership with an emphasis in Student Affairs/Higher Education and a B.B.A. in Information Systems from the Mississippi State University.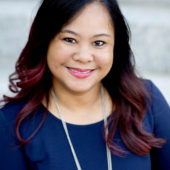 Darlene D. Starnes
Operations Manager
starnedd@wfu.edu
Darlene D. Starnes was born in Agana on the island of Guam and raised in Junction City, Kansas from the age of three until her graduation from Junction City High School. Darlene has a wide variety of administrative experience ranging from her time managing student loan accounts at Wachovia currently Wells Fargo to serving as the business manager at the Winston Lake branch of the YMCA. Her main interests include supporting her children at their multiple football, basketball and dance functions, being a proud grandparent, as well as spending time with family and friends. Darlene would like all students and visitors to know that she has a heart for college-aged students and their parents (especially since she is one) and looks forward to watching and aiding in their growth and development during their time at Wake Forest.