Celebration of the Black Arts: 2021 Archive
Black art is of the utmost importance because it highlights culture, individual vibrance, and collective passion. This Black History Month we are reminded of the historic importance of Black art in the history of the United States. Art in conjunction with political activism has historically allowed Black people to express their voices in the mass media as well as build community.
From a variety of visual arts to classical performance, we have curated works that showcase individual's love for self-expression and collaboration.
Although we are uplifting Black voices, stories, and talents this February, we hope to remind you that the arts are something to celebrate every month. Enjoy looking through and reflecting on these works by Wake Forest students and alumni.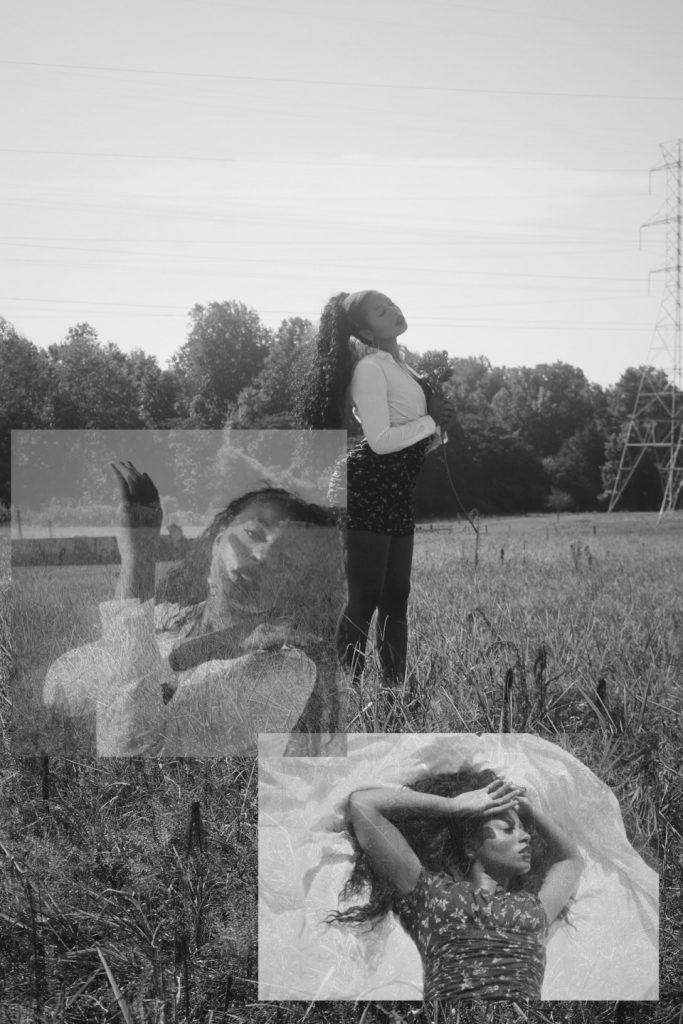 ---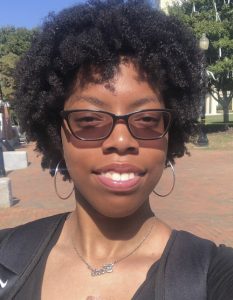 Bethany Harrell (she/her) ('21)
Medium: Audio Recording
Hi, everyone! For my contribution to the Celebration of the Black Arts, I decided to sing Yours by Ella Anderson. I chose the song because I have just really loved it for years and wondered if I could teach myself to play the notes on the piano. I challenged myself with sending this in because I wanted to push through my fear of truly expressing myself, so I appreciate you taking the time to listen!
---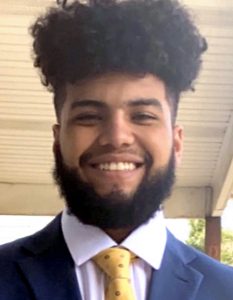 Dimarvin Puerto (he/him) ('24)
Medium: Spoken Word/Poetry
This poem, The New Age of Change, is meant to critique as well as describe the ways in which white supremacy, police brutality, and the dichotomies of society structure oppression. In addition, the poem acts as a way to utilize spoken word as a method to combat these types of violences by influencing others to step up, create a safe space for poets, and challenging norms that contribute to these violences.
---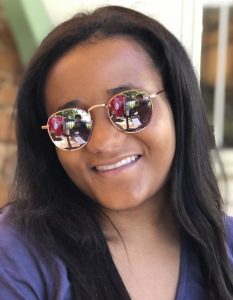 Haley Porter (she/her) ('22)
Medium: Acrylic on Canvas
Haley Porter is a junior at Wake Forest majoring in Health and Exercise Science with Health Policy and Administration minor. She is from Chevy Chase, Maryland. She is interested in going into public health and health policy after graduation. In high school, she discovered a new material of mixed media art in her AP Studio art class. Completed a series of 12 works of art out of collage and acrylic.  The series is on different perspectives a customer at Starbucks may encounter in their experience in the store. The picture displayed here is one of 12 works in the series displaying a barista making a drink.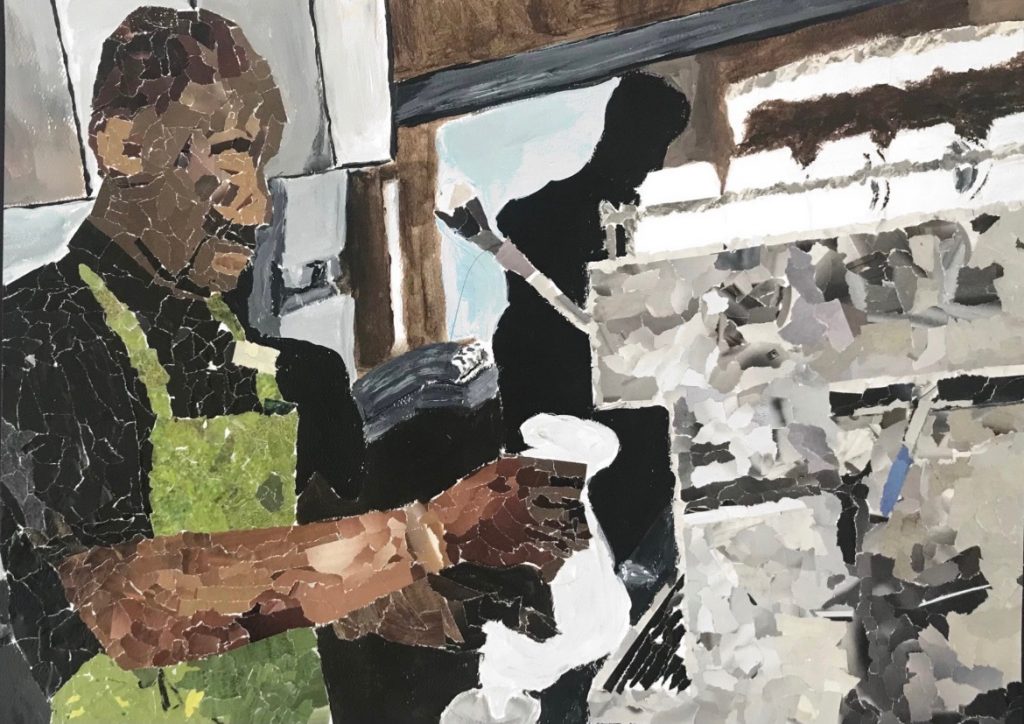 ---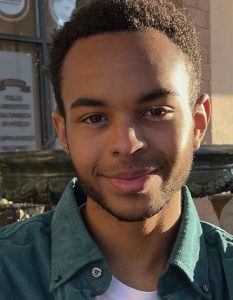 Jacob Thomas (he/him) ('22)
Medium: Graphite/oil on canvas
I was introduced to art by way of creating realistic graphite drawings when I was in elementary school. After elementary school, I began to experiment with other mediums to hone my artistic style. I first began creating abstract art during an oil painting class my sophomore year of college. In my contemporary abstract pieces, I bask in the scintillating experience of creative challenge and resolution. Art has long served as my refuge from day-to-day stressors, and I hope to continue to meditate on elements of my lived experience through its creation.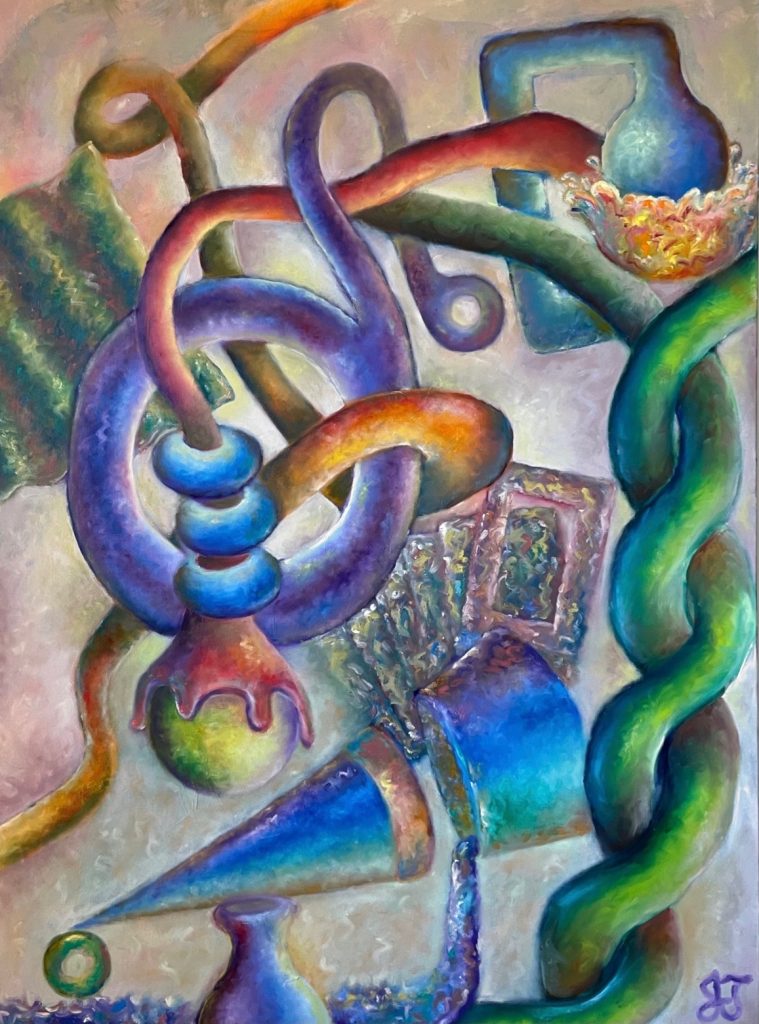 ---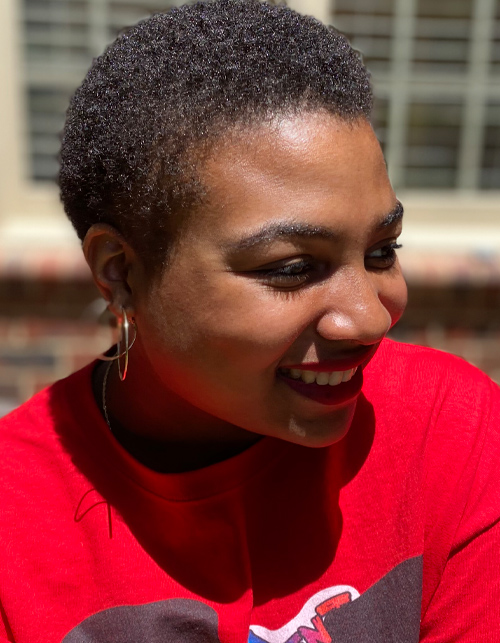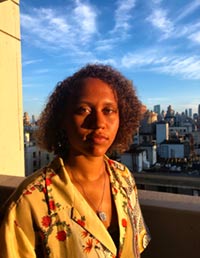 Kate Pearson (she/hers) ('22)
Leilani Fletcher (she/hers) ('22)
Medium: Music/audio recording
Kate is a history major and a junior at WFU.
Leilani Fletcher is a junior who is doubling in Religious Studies and Women's, Gender, and Sexuality Studies. She started teaching herself how to play guitar in Summer 2018 and she has been taking classes at WFU since her first semester. Guitar is one of Leilani's favorite creative outlets and it always gives her a sense of peace and happiness.
In this cover of Love Song by Sara Bareilles, Leilani plays the guitar while Kate sings. They chose a song that they love to play together and hope y'all enjoy!
---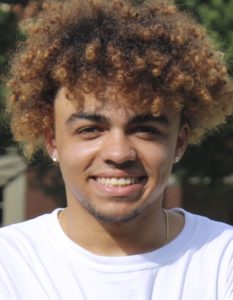 Malachi Woodard (he/him) ('24)
Medium: Music/audio recording
Monalisa Masterpiece reveals the power that comes with realizing how beautiful you really are. We go through our days, especially as black people, comparing ourselves to one another in very toxic and unfair ways. The lyrics to this song are certainly things we should be saying to ourselves on a daily basis.
---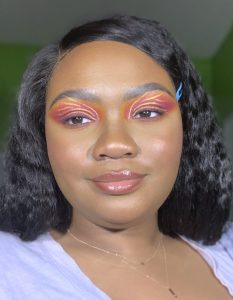 Micayla Jordan (she/her) ('22)
Medium: Makeup
Hi, I am Micayla or @makeupmicyla over on Instagram. I am a 21-year-old self-taught makeup enthusiast from Greensboro, North Carolina. I started doing makeup because I wanted to do my own prom makeup (LOL) and now I use makeup as both my escape and creative outlet. It provides me a way to interact with others and inspire them to begin their journey of self-discovery, whether that be with makeup or not!
I post new looks weekly on Instagram and have other interactive content such as question and answers, makeupmicayla trivia, hauls, and giveaways. Be sure to check me out at @makeupmicayla.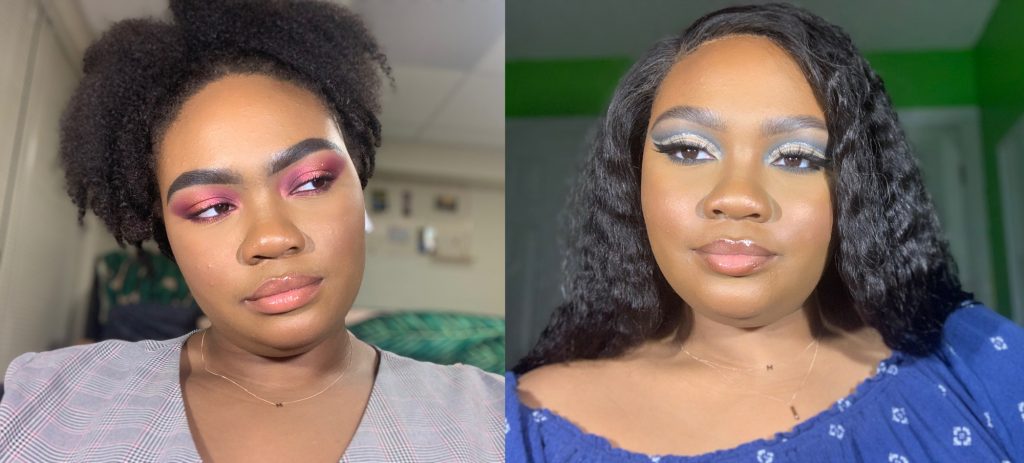 ---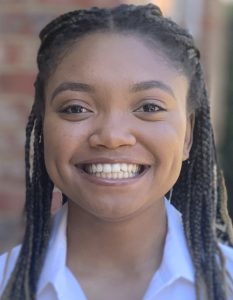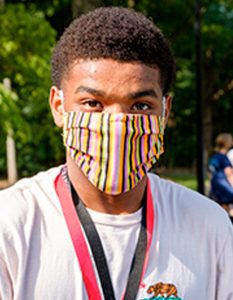 Morgan Lyke (she/her) ('22)
Shon Howard (he/him) ('24)
Medium: Music/audio recording
Two extremely talented Black Musicians collaborate together to recreate the most profound anthem of all times: The Black Anthem.
Morgan has been playing the cello for 10 years and has always wanted to perform for the Black community! This song was chosen because it has uplifted the Black community for 3 decades. While this generation is not taught the phrases and lyrics in schools like our parents were, it is important to keep Black tradition and Black motivation alive through musical spirituality. Morgan would like to lift every voice to empower everyone through her musical upbringing.
---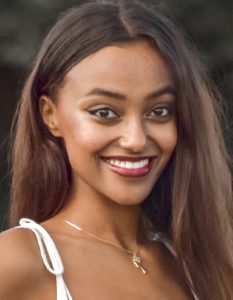 Naia Vincent (she/her) ('24)
Medium: Collage (paint, magazine, wood, and glass)
In my artwork, I want to investigate and confront topics about blackness. I want to incorporate things like ancestral legacy and societal criticisms to both celebrate and interpret what blackness truly is. I will be considering what blackness is, society's views on how it addresses black people, and look into history overall so that I can connect the dots and see how those are still present today.
(Below, L-R: Children of the Sun, Hair, Pretty Woman, The Greek Obsession)
---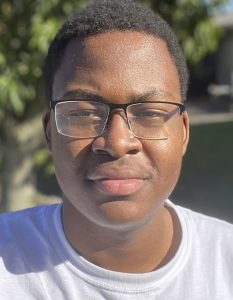 Nathanael Jolteus (he/him) ('22)
Medium: Written word/Poetry
In an Instant
Have you ever experienced
instantaneous connection
with someone you hardly know?
Perhaps you feel it in a dance
or see it in a glance
or hear it in their voice –
but once you notice, you have no choice:
you feel the attraction growing
as if a band of energy is glowing
with the strength of the bond between you.
You see illumination, hear sublime
communication
as the attraction binds and entwines you
and as you sit and talk
you mutually discover
the miracle, the wonder of each other.
So soft, so tender those thoughts
so passionate that connection
that you can just stop
and imagine a time
in the not far off or distant future
when you know you will be together
know that you have discovered
someone who wants to find you
someone who could be found.
But, first you must address
the universe and its possibilities
acknowledge that you are ready
accept that the time has come
to say yes to the moment
say yes to the stars
say yes to yourself
---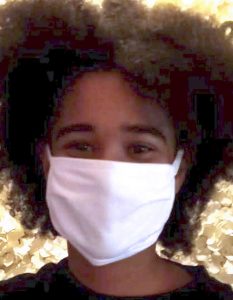 Queen McKee (they/them) ('23)
Medium: Acrylic on canvas
Heyo everyone! I'm Queen! I love acrylic painting, and I've taken it up since this past summer in order to de-stress and recharge. Painting is something that calms me in a way that I can't even put into words. Usually, I'll start out painting clouds and they'll turn into animals or mythical creatures. Sometimes, I'll see my ancestors flow from my hands into my brushstrokes, and they'll appear in paintings in ways I never expected.
I use my art as a way to debrief, cope, and heal, and I hope that I can inspire others — and continue reminding myself — to do the same.
(Below, L-R: A Flower's Dream, Galaxy of Stars, Moonflower Sibling, The Dragon and Otter in a Sea of Clouds)
---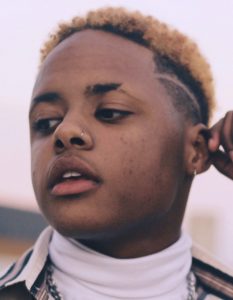 SJ Willis (they/he) ('22)
Medium: Photography
This piece was created in collaboration with my childhood friend Nia Alexander. We set out to personify peace and power. Photography like many art forms is an active process. I felt very present shooting these works with her, I live for moments like these. – SJ (IG @sjxwillis)
(Below, L-R: Lucid, Cedar Dream)